Leave message to me,i will make new cheaper total cost for you. +8615015535580 /
Product Description
FP Series

FP7000

FP9000

FP14000

FP6000Q

FP10000Q

FP20000Q

8ΩStereo Power(RMS)

1500WX2

1800WX2

2400WX2

700WX4

1350WX4

2200WX4

4ΩStereo Power(RMS)

2800WX2

3000WX2

4400WX2

1300WX4

2700WX4

4000WX4

2ΩStereo Power(RMS)

3500WX2

4500WX2

7000WX2

1500WX4

2500WX4

4500WX2

8ΩBridged Power(RMS)

5600W

6000W

8800W

2500WX2

4200WX2

8000WX2

4ΩBridged Power(RMS)

7000W

9000W

14000W

3000WX2

5000WX2

9000WX2

Frequency Response(+o/-0.3dB,1W/8Ω)

20 Hz - 34 kHz

THD 20 Hz - 20 kHz for 1 W

<0.1%

Signal-to-Noise Ratio

>112 dBA

Channel separation (Crosstalk) at 1 kHz

>70 dB

Input Connectors (per channel)

3-pin XLR, electronically balanced

Output Connectors (per channel)

Binding Posts 2-pole

Class

TD

TourClass Protection

ACL,IGM, AutoRamp, short circuit, DC voltage, turn-on/off transient, current inrush, sub/ultrasonic input

Operating voltage, 230 V / 115 V nominal

130-265 V / 65-135 V selectable

Voltage Gain(dB)

23, 26, 29, 32, 35, 38, 41, 44 dB selectable

Input impedance

20 kOhm

Level adjustment (per ch.)

Front-panel potentiometer, 31 position detented from -inf to 0 dB

Dimensions (W×H×D)

483×88×396mm

Packing dimension

580×180×560mm
Product Detail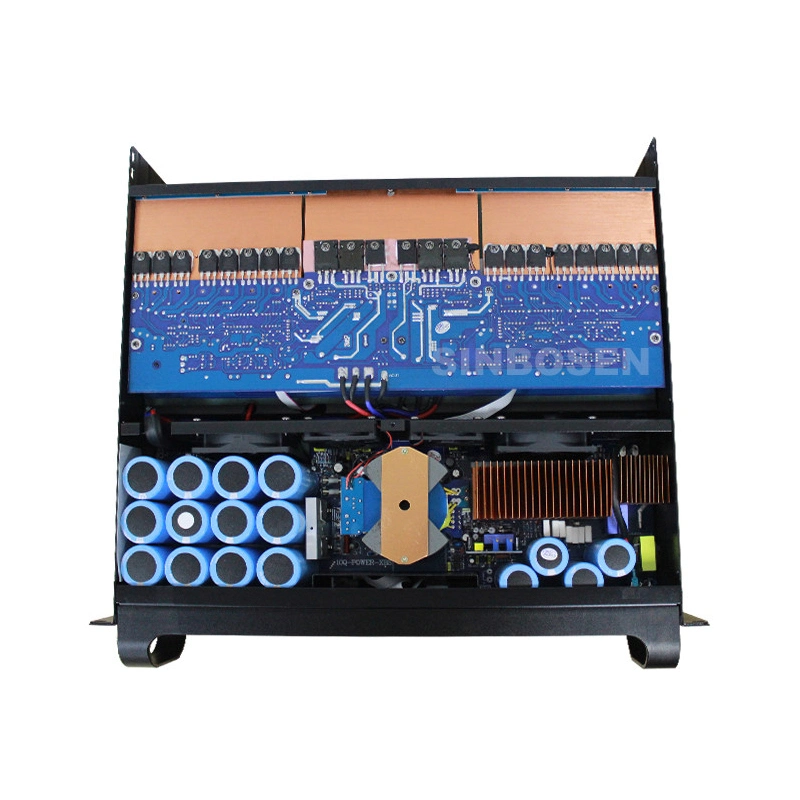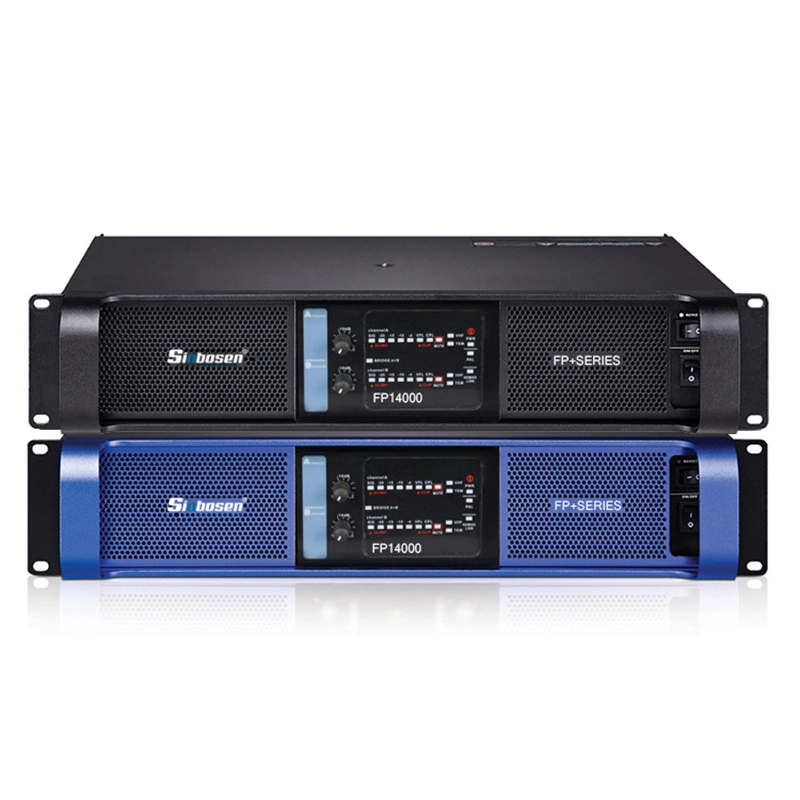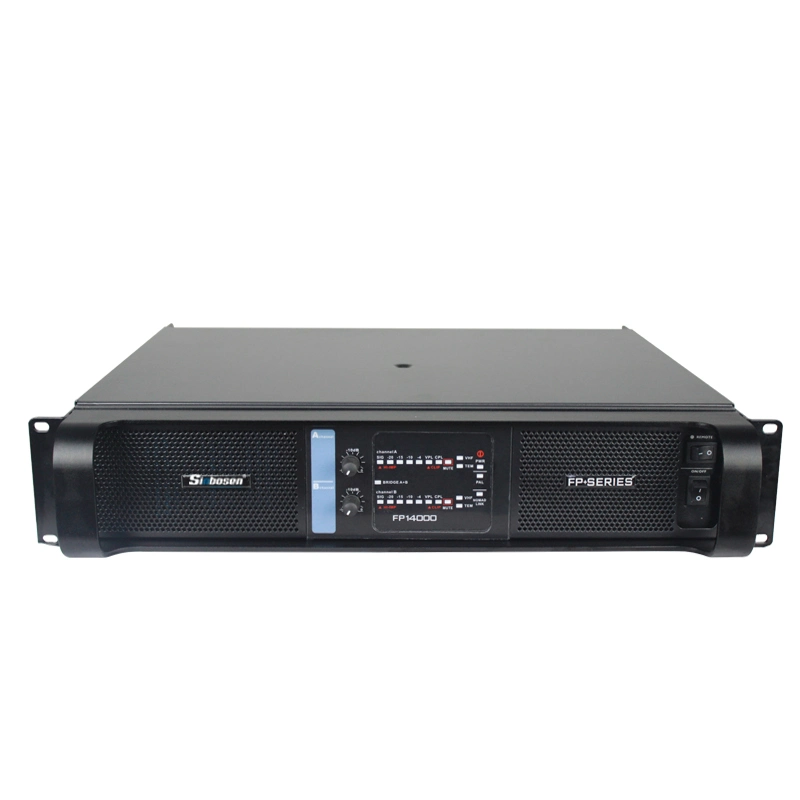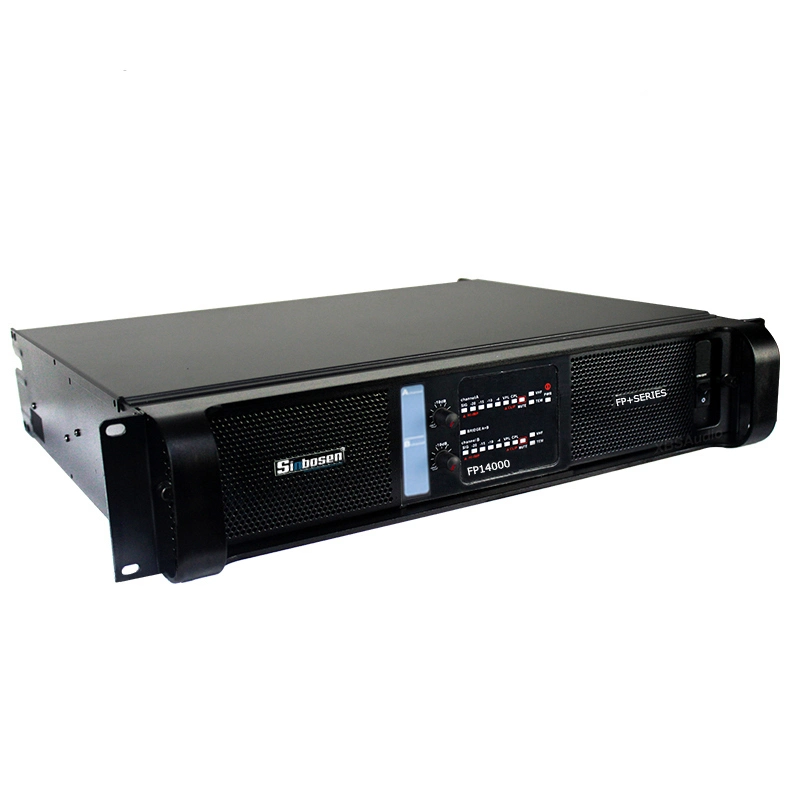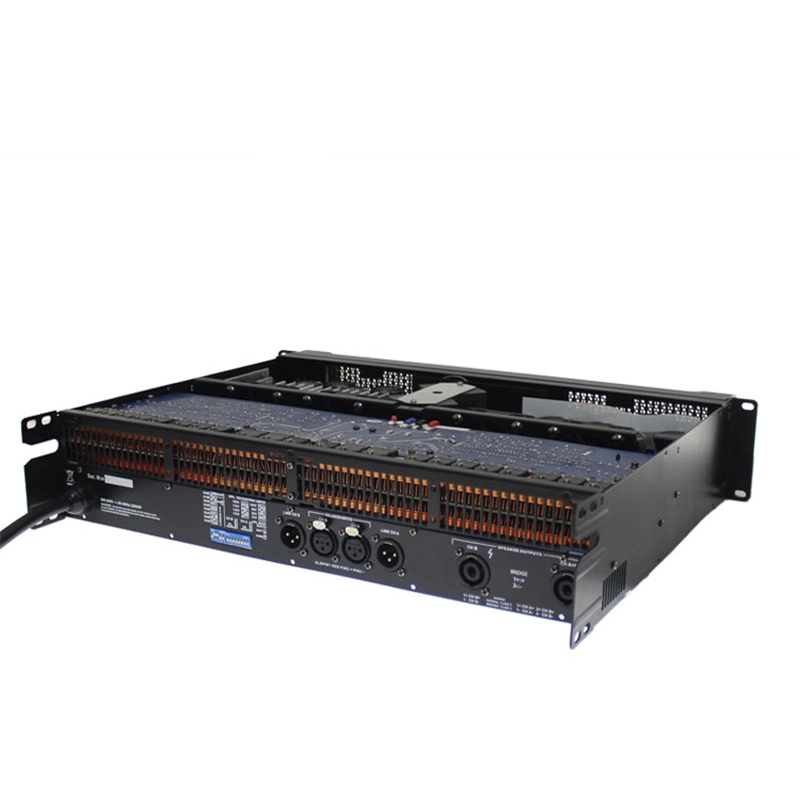 Why choose our product?
Feature
2 Channel Class TD Switching power amplifier
2 x 4,400 Watts into 4 Ohms, 2 X 2,400 Watts into 8 Ohms
Suit for 2 units 18 subwoofer.
Create SUPER BASS sound
We use a number of high-quality raw materials.
Use Original high-quality capacitor 3300uf 200V.
Original ONSEMI transistor .
Neutrik XLR*/Speakon connectors
Extended heatsink to 69 mm.
High-quality Fan from TAIWAN.