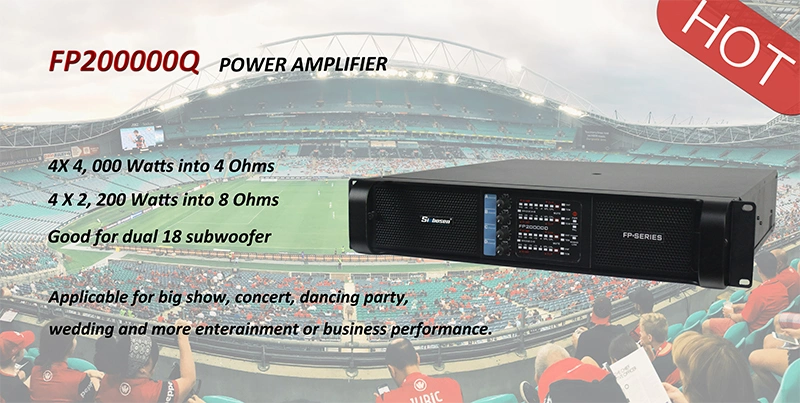 Sinbosen Audio FP Series Amplifier

FP Series

FP7000

FP9000

FP14000

FP6000Q

FP10000Q

FP20000Q

8ΩStereo Power(RMS)

1500WX2

1800WX2

2400WX2

625WX4

1350WX4

2200WX4

4ΩStereo Power(RMS)

2800WX2

3000WX2

4400WX2

1300WX4

2100WX4

4000WX4

2ΩStereo Power(RMS)

3500WX2

4500WX2

7000WX2

1500WX4

2500WX4

4500WX4

8ΩBridged Power(RMS)

5600W

6000W

8800W

2500WX2

4200WX2

8000WX2

4ΩBridged Power(RMS)

7000W

9000W

14000W

3000WX2

5000WX2

9000WX2

Frequency Response(+o/-0.3dB, 1W/8Ω)

20 Hz - 34 kHz

THD 20 Hz - 20 kHz for 1 W

<0.1%

Signal-to-Noise Ratio

>112 dBA

Channel separation (Crosstalk) at 1 kHz

>70 dB

Input Connectors (per channel)

3-pin XLR, electronically balanced

Output Connectors (per channel)

Binding Posts 2-pole

Class

TD

TourClass Protection

ACL, IGM, AutoRamp, short circuit, DC voltage, turn-on/off transient, current inrush, sub/ultrasonic input

Operating voltage, 220 V / 110 V nominal

180-240 V / 90-130 V selectable

Voltage Gain(dB)

23, 26, 29, 32, 35, 38, 41, 44 dB selectable

Input impedance

20 kOhm

Level adjustment (per CH. )

Front-panel potentiometer, 31 position detented from -inf to 0 dB
Product Detail
Capacitor Upgrade
The old one is 3300UF 200V and now the new is 3600UF 200V. Totally add more 300UF capacity. The amplifier power supply board is better than before, it will make your subwoofer bass sound quality more loud and powerful.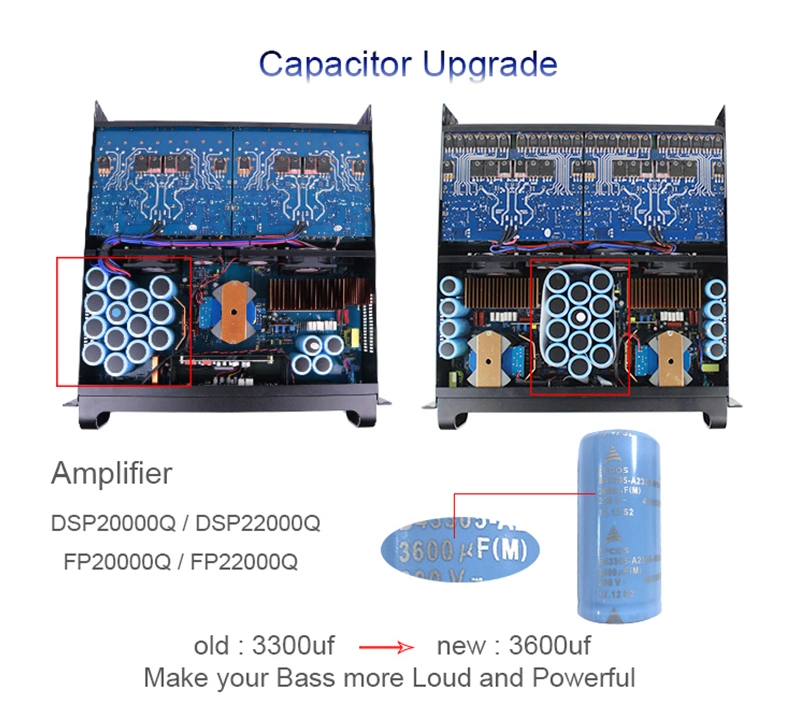 New heat sink
We upgrade cooling system, added 8 fans on the rear panel. Enhance the heat dissipation capability of the amplifier.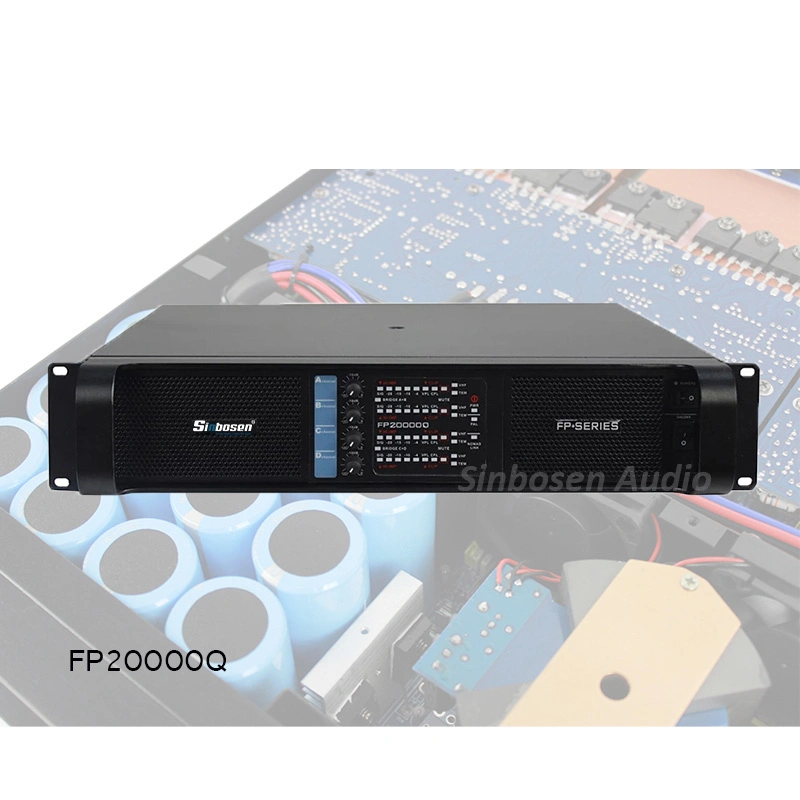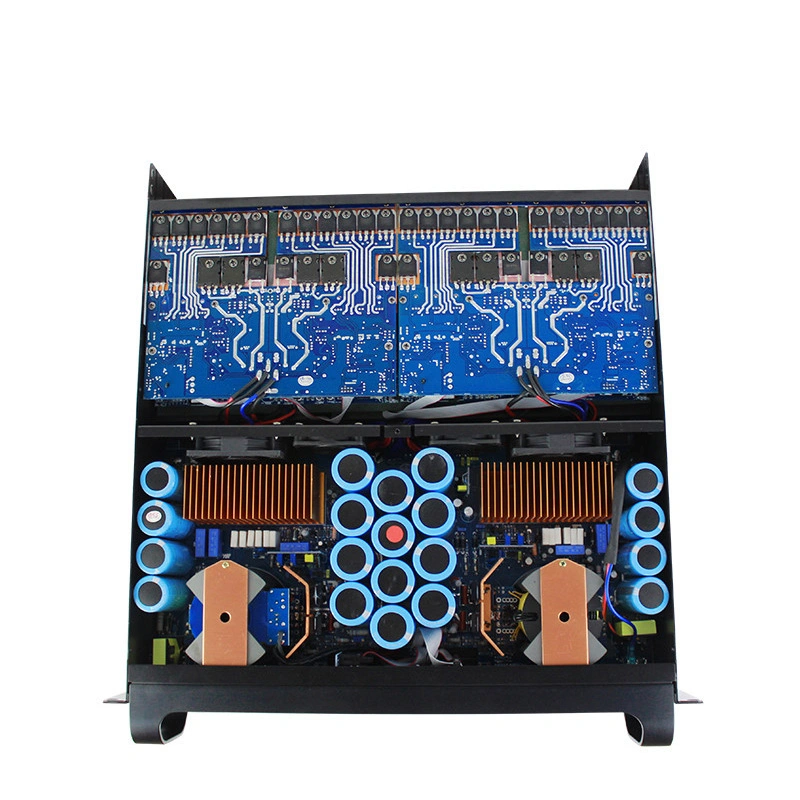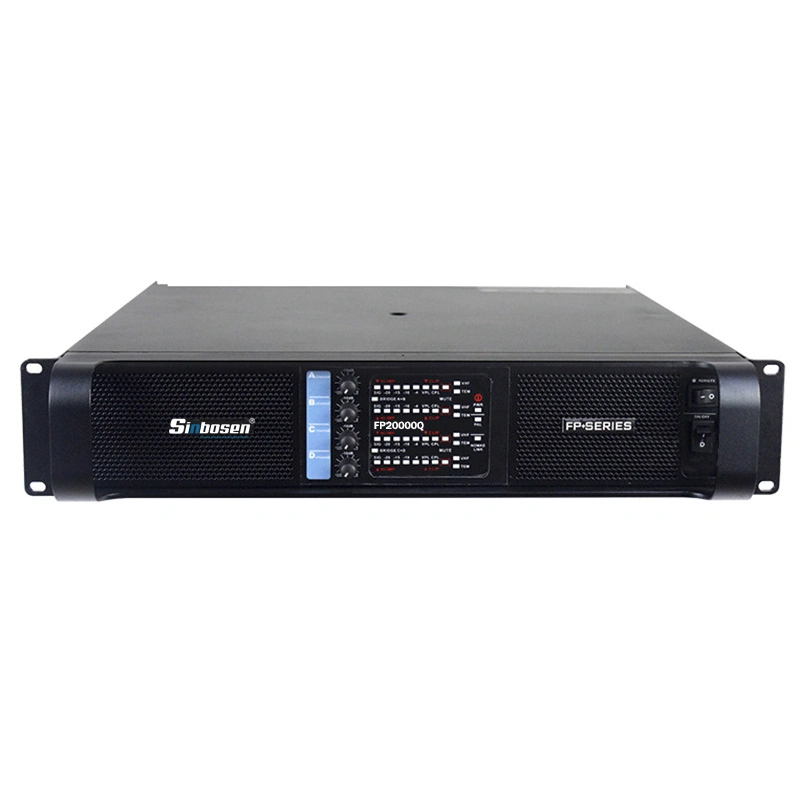 Feature:
1.4 Channel Class TD Switching power amplifier
2.4X 4, 000 Watts into 4 Ohms, 4 X 2, 200 Watts into 8 Ohms
3. Create SUPER sound quality, good for dual 18 subwoofer
4. Separately controllable on Gain
5. Scalable Voltage Peak Limiter (VPL)
6. Bridge mode operation for Touring Applications
7. Comprehensive protection scheme
8. Applicable for big show, concert, dancing party, wedding and more entertainment or business performance.



We use a number of high-quality raw materials:



1. Use Original Siemens high-quality capacitor 3600UF 200V.
2. Use Original ONSEMI transistor.
3. Neutrik XLR*/Speakon connectorso Extended heatsink to 94 mm.
4. High-quality Fan from Taiwan.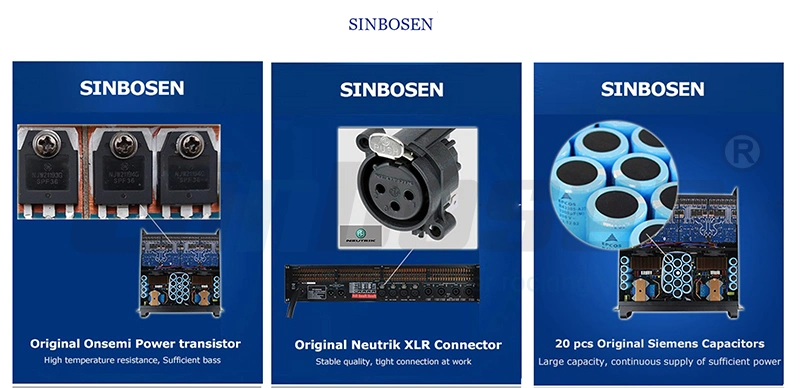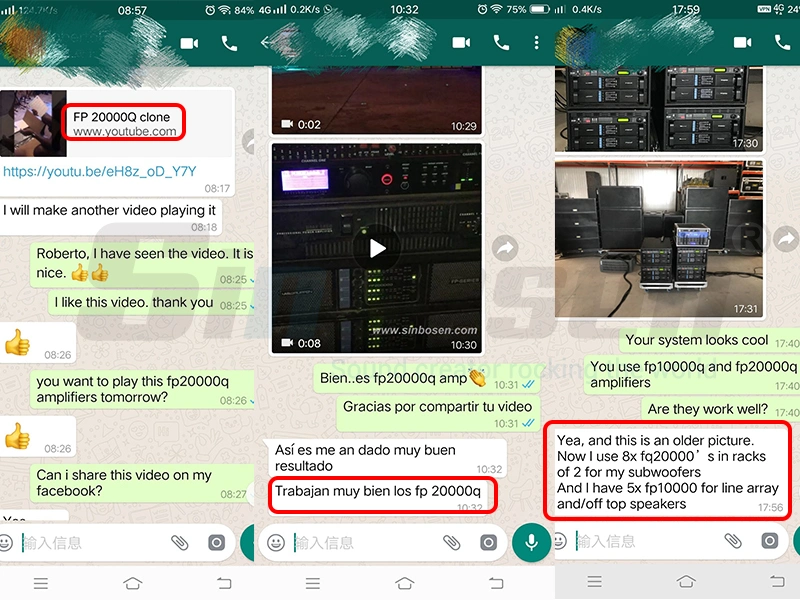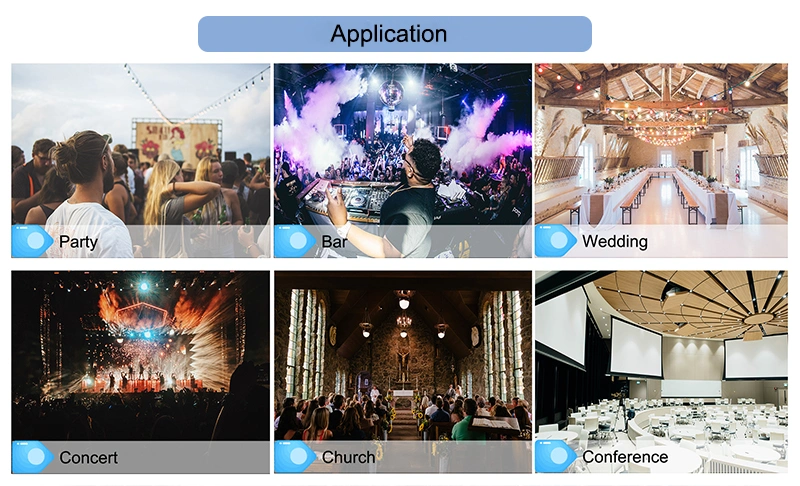 Why choose us?

1. Three years warranty, free accessories. If there are quality problems, provide pictures or video, engineers judge the problem and provide after-sale support Products with CE RoHS certification.
2. We are 10 years manufature about professional audio speaker and power amplifier, 4 years gold supplier on Alibaba.
3. Our engineers have 10 years work experience, very professional.
4. The product is light and suitable for performance and conferences.
5. There is no minimum order quantity limit, you can choose to order 1PC or 1000000PCS. No limit about quality.
6. Products with CE RoHS certification.