FP14000 Switch High Power Amplifier

2-channel
8ohm Stereo Power(RMS): 2400WX2
4ohm Stereo Power(RMS): 4400WX2
2ohm Stereo Power(RMS): 7000WX2
Features:


1:
FP series is uses new FM-wide regulator would be get more power technology. It is a small size ,low weight and high efficiency ,high power and high reliability. Both mobile and fixed installation performance are the best choice for you .
2:
Fidelity output:
High-efficiency amplifier output circuit , small size ,high power density,Hifi-lever tone .
3:
Perfect protection system:
It has full function protection, it includes power soft start,overload and short circuit,DC, overheating ,UHF, clipping limiter function,especially without output relay protection, it has reflected the rapid,accurate, is the relay cant not be compared.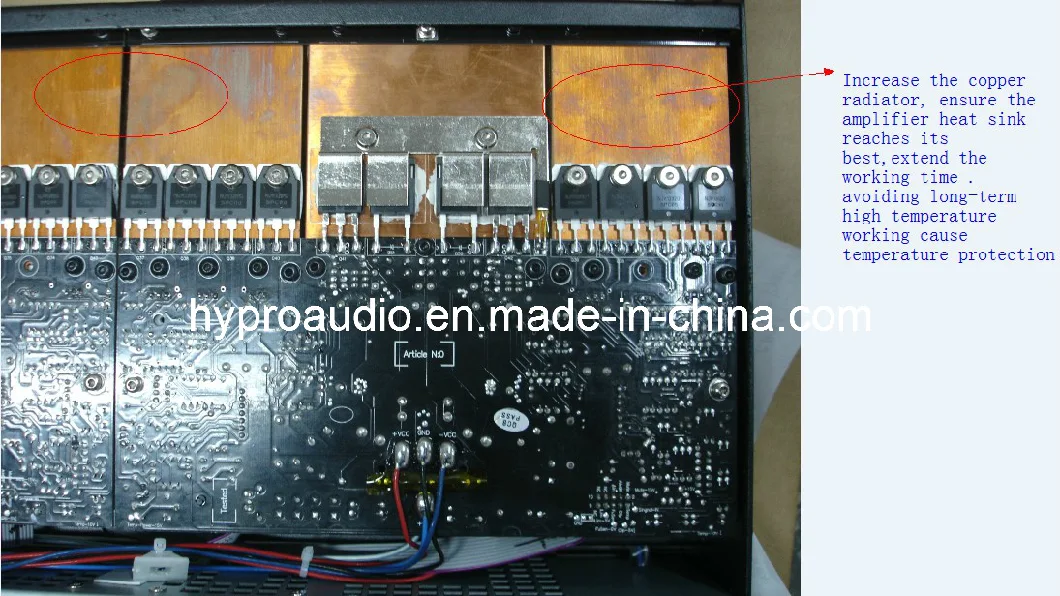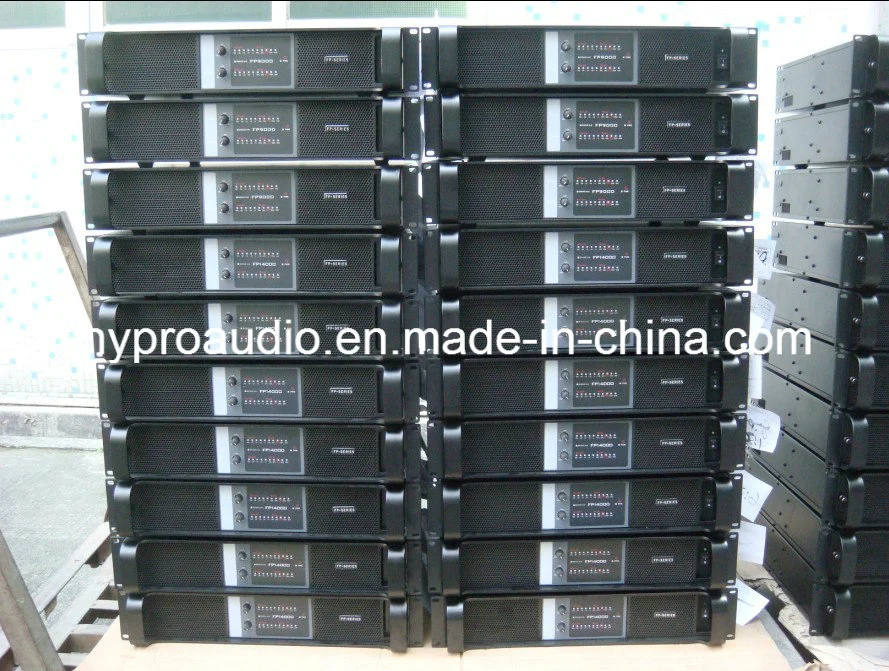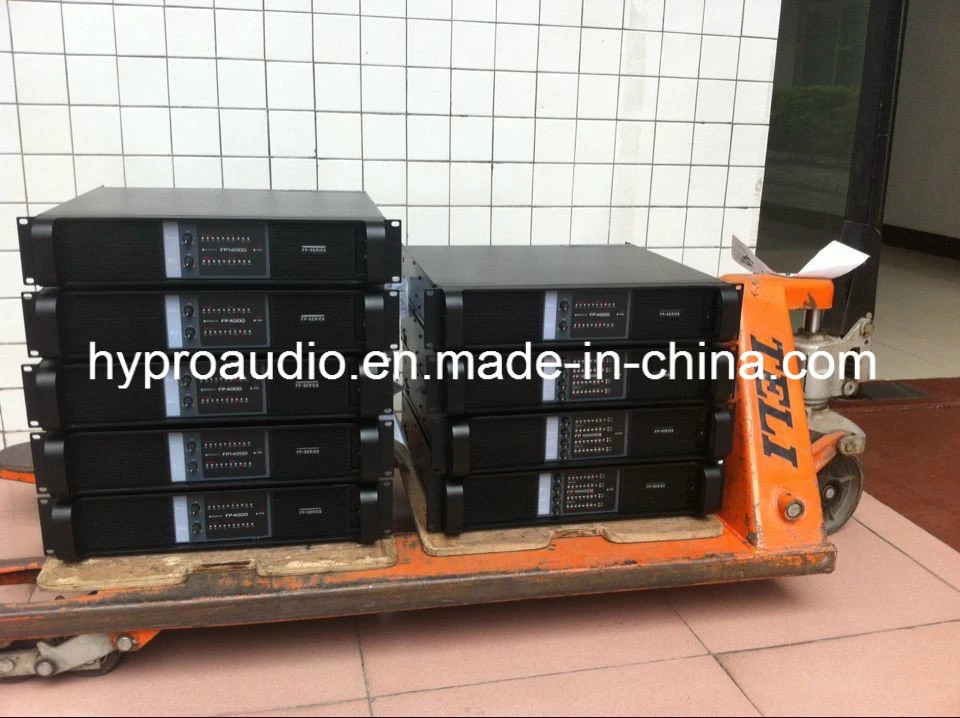 | | |
| --- | --- |
| Model | FP14000 |
| Output Power | 20-20kHz, 1W with 1 khz |
| 8ΩStereo Power(RMS) | 2400WX2 |
| 4ΩStereo Power(RMS) | 4400WX2 |
| 2ΩStereo Power(RMS) | 7000WX2 |
| 8ΩBridged Power(RMS) | 8800W |
| 4ΩBridged Power(RMS) | 14000W |
| Frequency Response(+o/-0.3dB,1W/8Ω) | 20 Hz - 34 kHz |
| THD 20 Hz - 20 kHz for 1 W | <0.1% |
| Signal-to-Noise Ratio | >112 dB |
| Channel separation (Crosstalk) at 1 kHz | >70 dB |
| Input Connectors (per channel) | 3-pin XLR, electronically balanced |
| Output Connectors (per channel) | Binding Posts 2-pole |
| Class | TD |
| TourClass Protection | ACL,IGM, AutoRamp, short circuit, DC voltage, turn-on/off transient, current inrush, sub/ultrasonic input |
| Operating voltage, 230 V / 115 V nominal | 130-265 V / 65-135 V selectable |
| Voltage Gain(dB) | 23, 26, 29, 32, 35, 38, 41, 44 dB selectable |
| Input impedance | 20 kOhm |
| Level adjustment (per ch.) | Front-panel potentiometer, 31 position detented from -inf to 0 dB |
| Dimensions (W×H×D) | 483×88×396mm |
| Packing dimension | 560×180×500mm |
| Net weight(kg) | 15 |
| Gross weight(kg) | 18 |