Wireless Bluetooth 5.1 CH Surround Sound Speakers Home Theater System
LP-WS100A TV sound system is the newest generation of wireless 5.1 soundbar system in Listener Pro, includes a 35 inch soundbar, a wireless subwoofer, and 2 wireless rear speakers. The included subwoofer adds booming bass and the two Bluetooth rear surround sound speakers upgrades home theater experience with true surround sound, provide a complete 5.1 channel true wireless HiFi sound system for home theater/home movie system.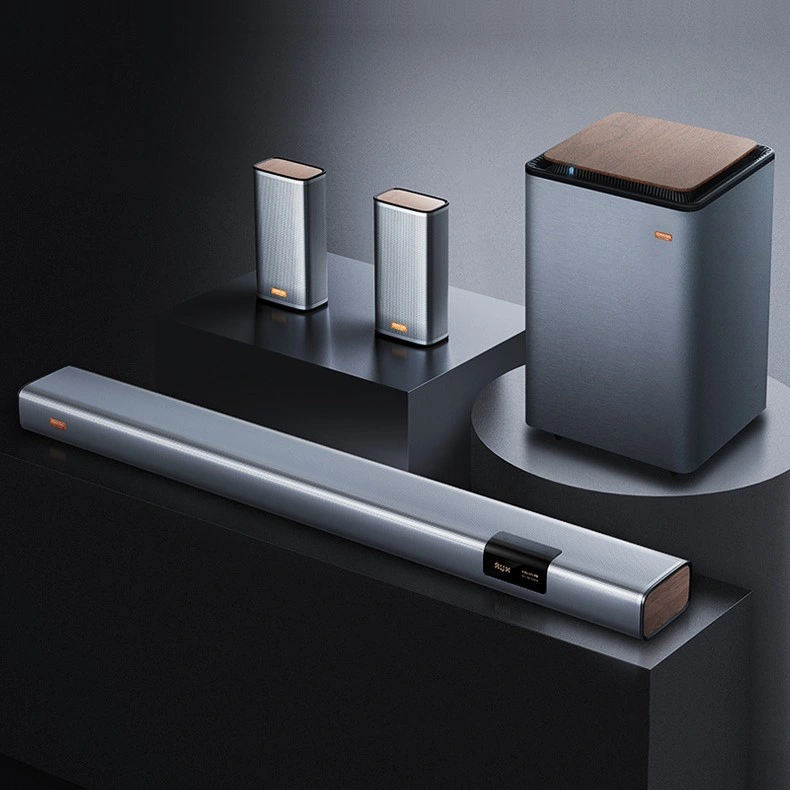 70W subwoofer adds powerful punch and rumble to your tv shows no matter where you put it, and bass can be adjusted independently.Built-in 2 full-range drivers and 2 tweeters, rear speakers will add more details to your wireless home theater sound speaker system, they can be placed behind us in the room freedom and they will automatically sync to the soundbar, completely surrounds you and brings the virtual 3D stereo sound, turn your tv into an immersive home theater experience.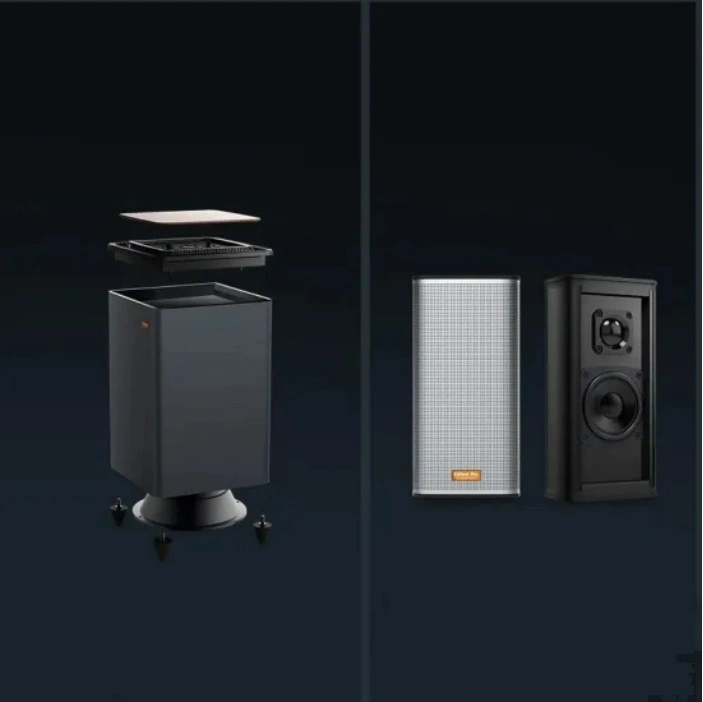 The combination makes a great surround sound system for TV. To create 5.1 true wireless home theater system, the subwoofer and two rear surround sound speakers are connected with the soundbar wirelessly, you can enjoy rich and thrilling bass with the convenience of flexible placement without the hassle of wires.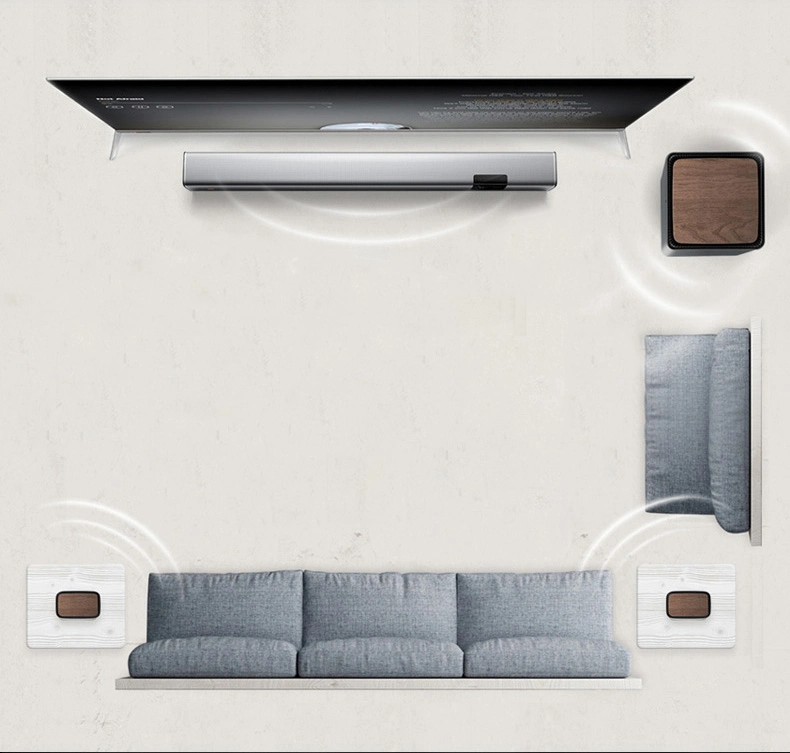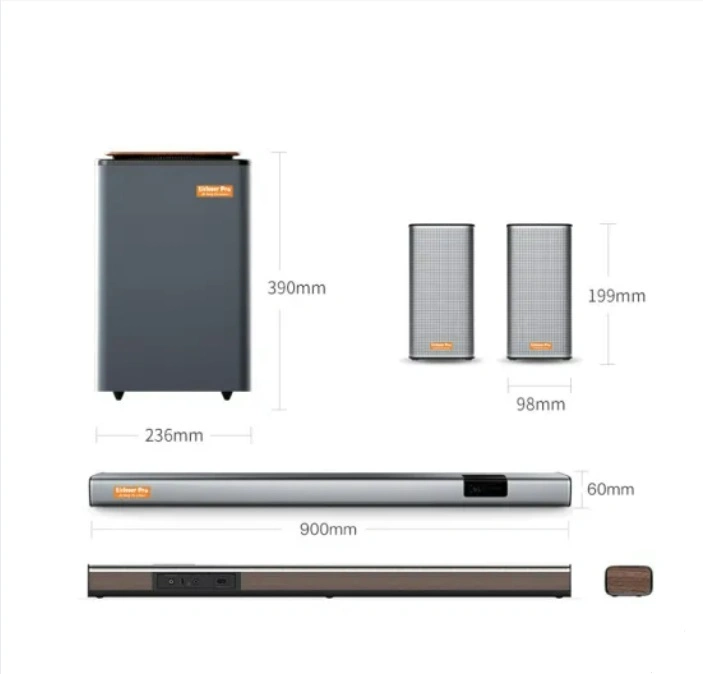 Parameter:
Soundbar
Tweeter: 1 inch*4
Midrange Drive: 3 inch*4
Subwoofer
Bass drive: 6.5 inch*1
Stereo unit:
Full-range drive: 2.7 inch*2
Tweeter: 0.75 inch*2
Packing List:
Soundbar*1
Subwoofer*1
Stereo speaker*2
Digital Optical cable*1
Coaxial cable*1
Stereo RCA to 3.5mm audio cable*1
Power adapter*1
Remote control*1